Want the opportunity to experience a true theatre company environment, build your resume, and have a blast, all while earning college credit? Then check out the Okoboji Summer Theatre Company through Stephens College Conservatory for the Performing Arts!

Owned and operated by Stephens College, Okoboji Summer Theatre Company (OST) in Spirit Lake, Iowa, is the only program of its kind. 
Here are the 5 reasons summer stock (and Stephens College) rocks:

1. Real world experience
Stephens College performing arts students work alongside professional guest artists from across the country to create seven mainstage productions and two children's theatre productions in 10 weeks. The immersive productions are an unparalleled opportunity to learn what it takes to run a theatre company, bring all the components of a production together, and market the productions as well as one's professional self.

2. Improve your craft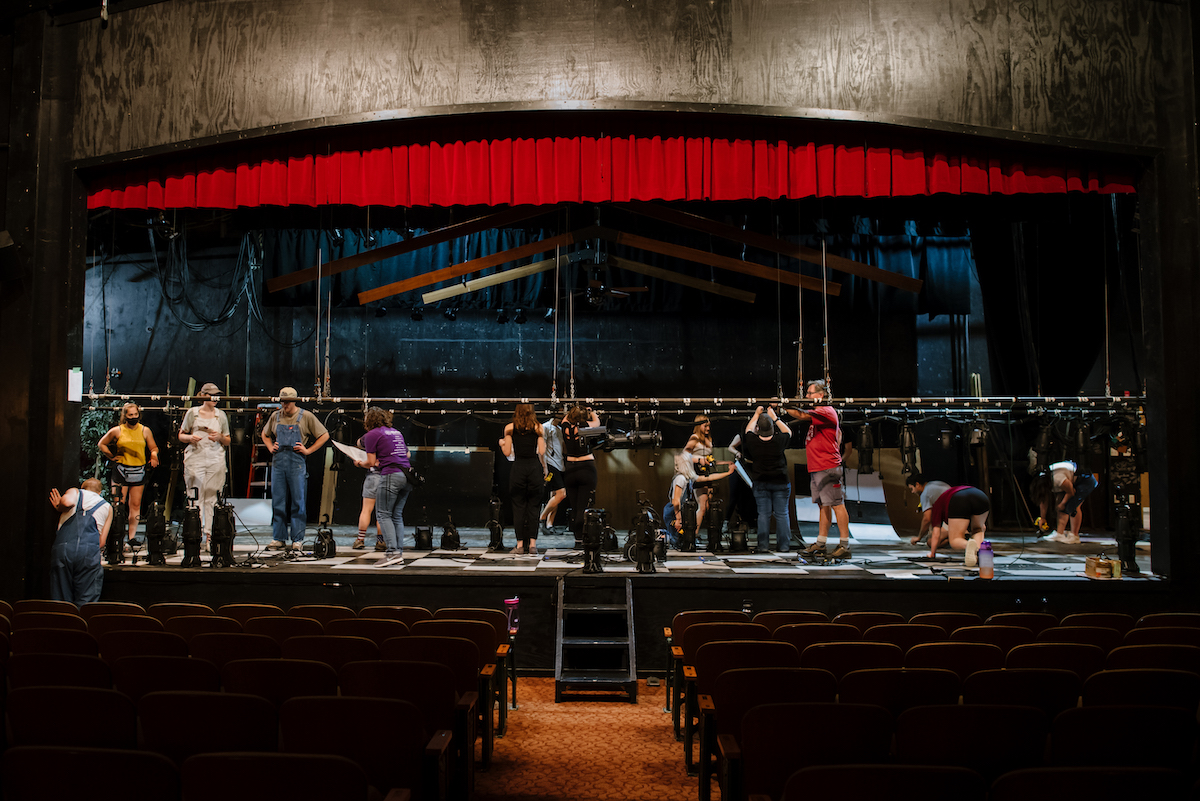 An essential component of Stephens' Musical Theatre, Acting, Technical Theatre and Costume Design programs, OST helps students improve all aspects of technique. Take your craft to the next level and work alongside the pros. 

3. Work with Pros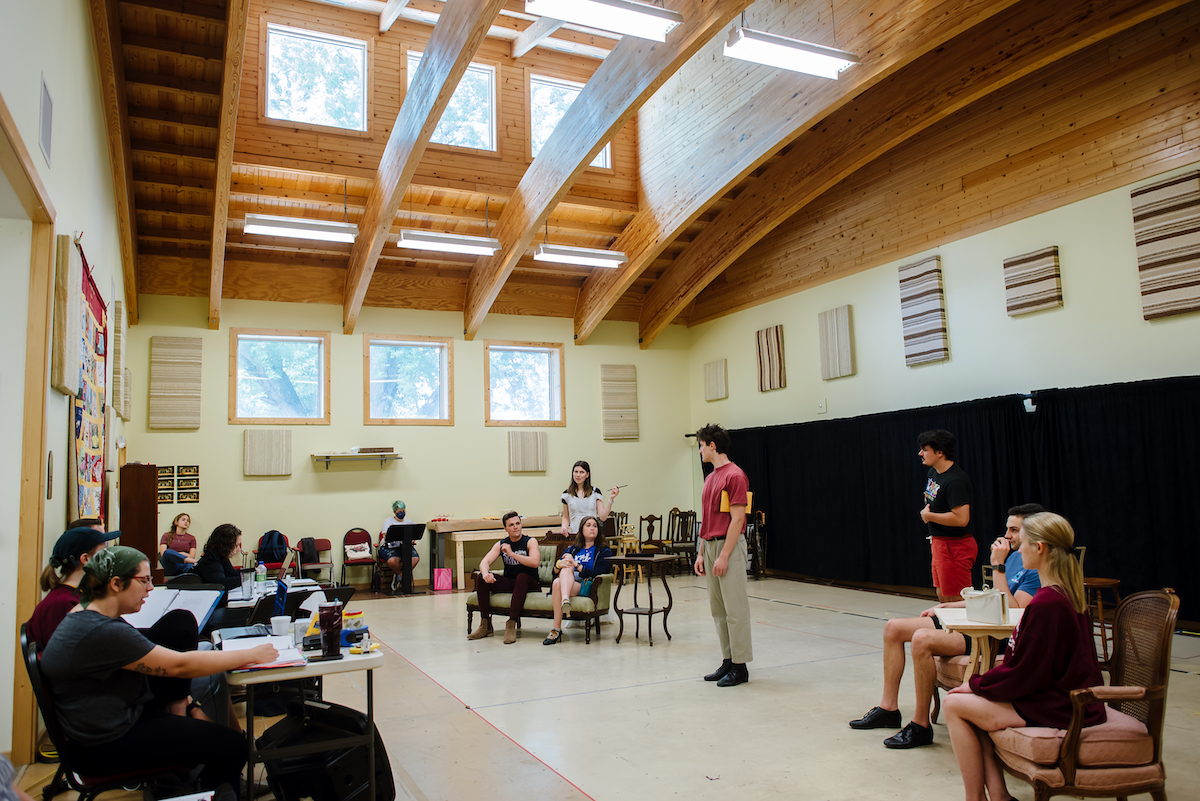 Work side-by-side with nationally recognized artists, faculty, alumnae mentors and working professionals, including directors, choreographers, guest actors and designers from around the country.
4. Wide range of genres
You will have a wide range of production styles and genres to put in your repertoire! During the upcoming 2022 season, productions include:
Ken Ludwig's Comedy of Tenors (Comedy)

Pump Boys and Dinettes (Musical)

An Inspector Calls (Mystery)

Purely Patsy Cline (Musical)

Bright Star: A New Musical

Painting Churches (Comedy)

Legally Blonde (Musical)

The True Story of the 3 Little Pigs (Children's Musical)

Molly Shannon's Tilly the Trickster (Children's Musical)
5. Memories for a Lifetime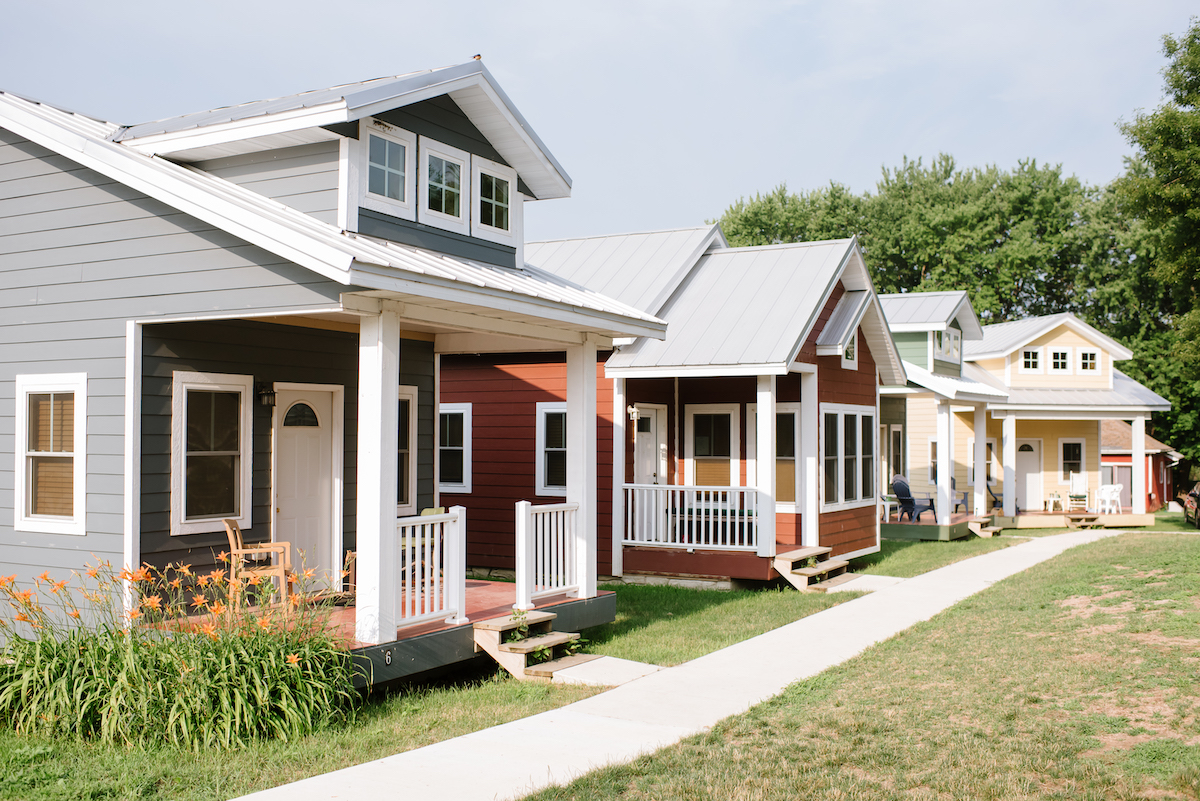 Life at 'Boji in beautiful Spirit Lake, Iowa, is a theatre-lovers' dream. During your downtime, enjoy hanging out with friends in the inviting artists' village of tiny cottages, or cook a meal at the new Weaver Commons, just steps away from the mainstage theatre and rehearsal spaces. 
About the Conservatory for the Performing Arts

Stephens College, the second-oldest women's college in the country, will launch a new Conservatory for the Performing Arts in Fall 2022, offering three-year BFA degrees to both men and women. The Conservatory is currently accepting applications.
It offers year-round experimental learning that prepares students to become tomorrow's breakthrough theatre performers, managers, directors, and professionals. 
About Stephens College
Driven by a mission to Learn. Grow. Lead., Stephens College has created groundbreaking educational opportunities for students from mid-Missouri and around the world since 1833. The College has built a foundation for the 21st century with its commitment to experiential learning, expanded degrees in the health sciences and creative arts, and targeted investment in programs leading to high-demand careers that serve and enrich communities. Stephens is an established leader in undergraduate women's education and a longtime innovator in providing flexible, co-educational master's degrees and certificates for working professionals. Learn more about Stephens College at stephens.edu.