The University of Cincinnati College-Conservatory of Music (CCM) has been ground zero for ground-breaking artistry since 1867 and remains a leading choice for students who want the advantages of a top-tier performing and media arts training center combined with the breadth and depth of a major research university. 
At CCM, tomorrow's arts luminaries work with today's industry leaders. More than 150 internationally recognized faculty members work with students from around the world, specializing in nearly 120 possible majors that span the spectrum of the performing and media arts. With a 7:1 student-to-faculty ratio, CCM students receive personalized mentorship from professors who guide students' individual creative, musical, performing and teaching growth.
The college recently welcomed several acclaimed faculty members to its music, theatre design, and media production programs. Meet some of CCM's new faculty members below and visit ccm.uc.edu to learn more.
Joe Brackman | Assistant Professor of Multi-Camera Production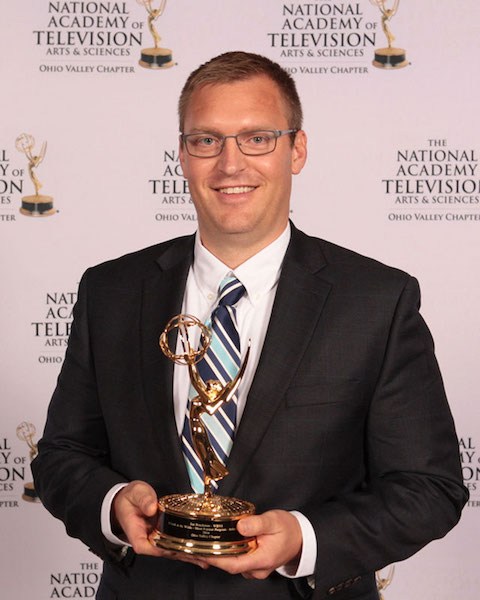 A nine-time Emmy Award-winning producer and director, Joe Brackman teaches in CCM's Media Production program — which prepares digital content creators for careers in filmmaking and television production, broadcast news, audio production, sports media production, website design, podcasting and more. Brackman leads experience-based classes in sports media production and also works with students to produce live, multi-camera coverage of UC Athletic events.
Kevin Lawson | Assistant Professor of Lighting Design and Technology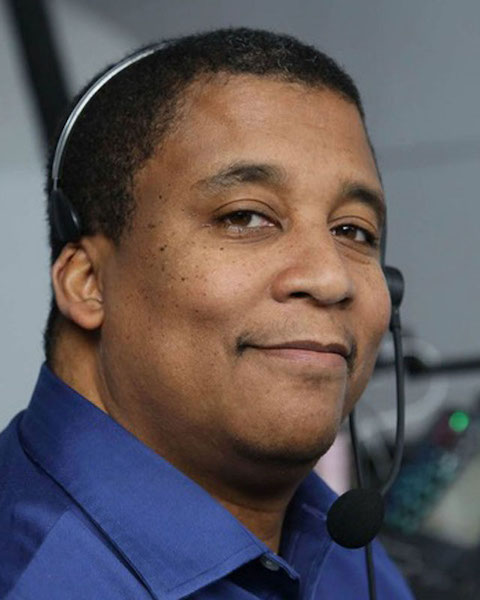 Lighting Designer, director and programmer Kevin Lawson teaches in CCM's Theatre Design and Production program — which prepares the next generation of designers for careers on the world's stages. Lawson's credits include lighting for regional, off-Broadway and Broadway theaters as well as on more than 200 televised productions. At CCM, he works with students on innovative lighting and media designs, where they gain hands-on production opportunities and collaborate with stage directors to bring concerts and shows to life on stage.
Kristin Lee | Assistant Professor of Violin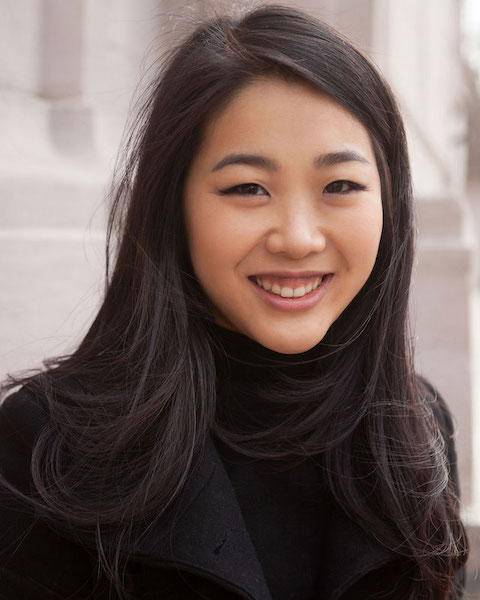 Avery Fisher Career Grant recipient and Naumburg Competition winner Kristin Lee teaches violin in CCM Performance Studies — which offers students opportunities to perform a variety of repertoire with the college's ensembles. Lee enjoys a vibrant career as a soloist, recitalist, chamber musician and educator, with performance engagements throughout the US and around the world. Her students receive weekly lessons as well as support classes in pedagogy and repertoire to prepare aspiring violinists for professional performance careers.

Elliot Madore | Associate Professor of Voice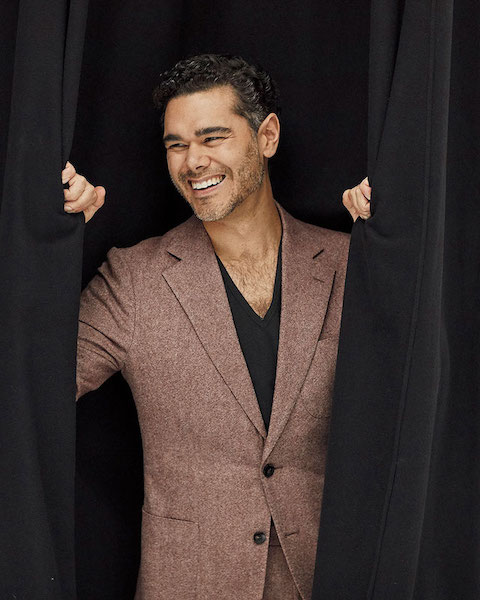 A Grammy Award winner, Elliot Madore, baritone, teaches voice in CCM Performance Studies — which provides students with solo, ensemble and dramatic performance opportunities. The baritone has performed throughout Europe, Canada and the US in prestigious venues such as the Metropolitan Opera, Zurich Opera House, Glyndebourne Festival and more. At CCM, Madore gives his voice students weekly private lessons, serving as an instructor, advisor and mentor. 
Elizabeth Payne | Assistant Professor of Costume Design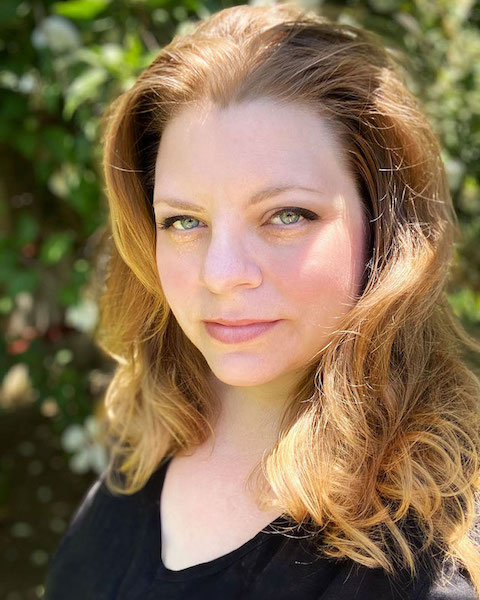 With more than 20 years of experience designing for theatre, dance and television, Elizabeth Payne teaches in CCM's Theatre Design and Production program — which gives students ample opportunities to design and build costumes for the college's plays, musicals, operas and dance productions. Payne's credits include costume design for regional and off-Broadway productions, the American Dance Festival, the New York Musical Festival; assistant costume designer for the late-night talk show Conan on TBS, and more. 
Megan Steigerwald Ille | Assistant Professor of Musicolog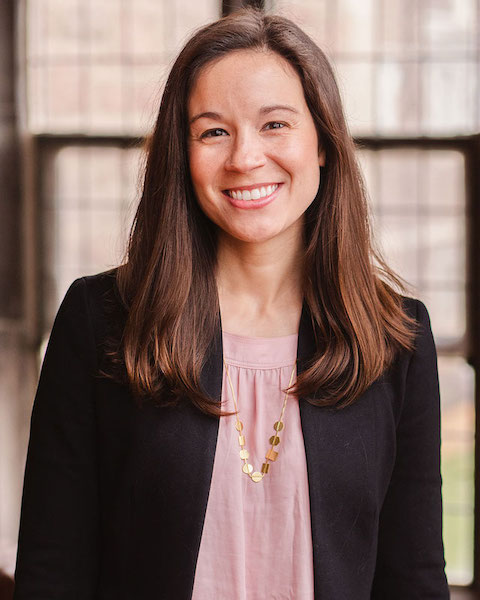 Megan Steigerwald Ille, PhD, is an accomplished musicologist who teaches in CCM's Composition, Musicology and Theory program — which gives students a knowledge of music both past and present and provides them with opportunities to create original music and develop analytical procedures. Her research considers questions of place, spectatorship, representation, digital intimacy, community engagement and performer experiences in 21st century performance, and specifically in site-specific opera. At CCM, Steigerwald Ille's teaching and mentorship interests include research-based pedagogies, using digital humanities in the classroom and professional development in academic and beyond for graduate students. 

Titus Underwood | Associate Professor of Oboe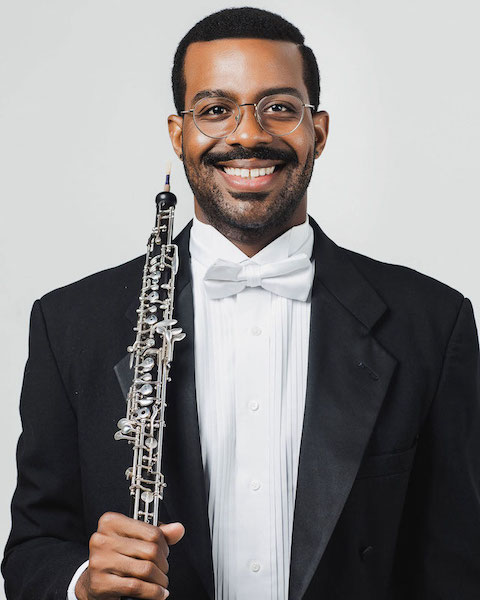 Principal Oboe of the Nashville Symphony Orchestra, Titus Underwood teaches aspiring oboists in CCM Performance Studies — which emphasizes the development of well-rounded, holistic student musicians by providing performance opportunities as well as a solid background in music history and theory. He is an Emmy Award-winner and a 2021 recipient of the Sphinx Medal of Excellence Award. In addition to teaching students at CCM, Underwood teaches and mentors for the National Alliance for Audition Support program, the Sphinx Organization and New World Symphony. 

Apply by Dec. 1, 2021 to study with world-renowned faculty in state-of-the-art facilities at CCM. Declared "one of this country's leading conservatories (NYT), CCM offers more than 120 undergraduate and graduate programs for the next generation of performing and media artists and scholars. 
Learn more at https://ccm.uc.edu