For Full Sail University, entertainment may be the schools foundation, but technology has always been part of its DNA. The school that started out as a one-of-a-kind mobile recording studio in 1979 has held tight to their tradition of pushing the boundaries in terms of technology and education. 
Technology Degrees at Full Sail University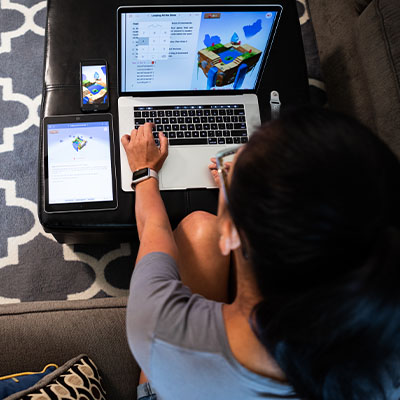 Starting with a Game Design degree in 1999, Full Sail has since expanded their offerings from entertainment and media-focused programs to include a variety of undergraduate technology degrees and certificates. That includes:
Computer Science Bachelor's

Computer Science Bachelor's with a concentration in Artificial Intelligence
Computer Science Bachelor's with a concentration in Mobile Development
Cybersecurity Bachelor's

Game Development Bachelor's

Information Technology Bachelor's

Simulation & Visualization Bachelor's

Web Development Bachelor's

Application Development Fundamentals Undergraduate Certificate

Computer Science Undergraduate Certificate

Information Technology Undergraduate Certificate
With each degree program, the school places an emphasis on real-world experience by hiring instructors who have worked at least six years in the industry and creating hands-on, career-focused curriculum. That effort has won the school numerous awards and accolades, making lists like "Ten Best Universities for Game Development" in 2018 by **80 LEVEL** and "TopRank: Cybersecurity/AI Degree Programs" in 2021 by **Florida Trend**. 
A Playground for Tech Students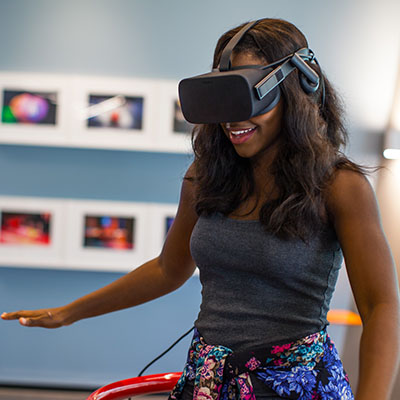 With a deep dedication to hands-on learning, Full Sail invests in tech-driven facilities that give their students immersive educational experiences. The campus is dotted with a variety of labs dedicated to specific areas of emerging technology like the Health Technology Lab, VR/AR Lab, and Fabrication Lab. In the Smart Lab, students will find the newest devices, touchscreen tech, and smart appliances to test mobile developments and interactive software. The Simulation Lab houses a large motion platform built for simulating immersive experiences in virtual reality and features a projection-mapped environment for spectators.
Taking Tech to New Heights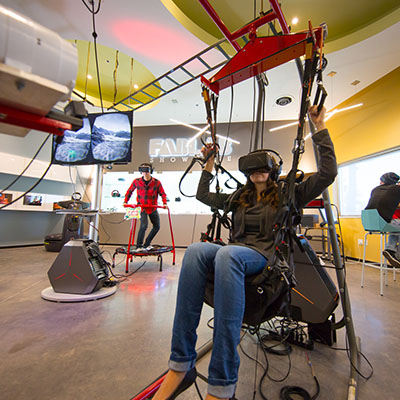 Recently, Full Sail also opened the doors to one the largest and most technologically advanced virtual production studios on any university campus in the country. Studio V1: Virtual Production is a $3 million studio that combines real-time 3D creation with live event production and filmmaking. Its wall-to-wall, floor-to-ceiling LED processors allows for immersive virtual environments. 

As more companies embrace virtual and augmented realities to produce content, Full Sail provides opportunities with facilities like these for their students to build skills and experience employers are looking for.