Full Sail University is no stranger to Top lists in design, earning a spot on Graphic Design USA's "Top Design Schools" list multiple times, as well as "Top 50 Graphic Design Schools" and "Top 50 Animation Schools and Colleges in the US" according to Animation Career Review.
The school's bachelor's and master's degrees in art and design follow the philosophy of real-world learning and project-based curriculum with courses offered both on campus and online. 
Art & Design Degrees at Full Sail University
Since 1995, Full Sail has offered programs in art and design that cater to a different kind of learner: creative students looking for more than a traditional college education. Since then, art and design programs at Full Sail have expanded to include specialized artistic career areas, including:
Computer Animation Bachelor's
Digital Arts & Design Bachelor's

Game Art Bachelor's

Graphic Design Bachelor's

User Experience Bachelor's

Media Design MFA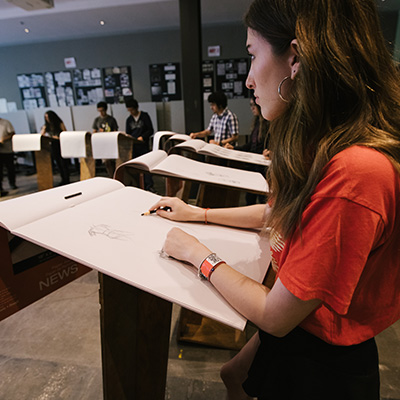 Each degree at Full Sail places a premium on hands-on experience. Students don't just learn design theory or art history, they learn firsthand with project-based courses like character rigging, motion graphics production, game animation, and typography and page layout. 
By the end of their degree program, art and design students have completed several projects for their portfolio to share with potential employers. 
A Campus Designed for Artists
Located in Winter Park, Florida, Full Sail's campus is made up of a variety of creative spaces for students to get their hands on professional equipment in a professional setting. For artists, that includes design studios that mimic the real world, like a 3D Arts Center and Lab and a Traditional Art Studio. Full Sail also boasts a high-tech Motion Capture Lab, Green Screen Studio, and Computer Animation Center where students can learn the art of combining practical and digital effects in their work. 
Students in the art and design degree programs at Full Sail also receive Project LaunchBox, a bundle that includes a laptop, essential industry software like Adobe Creative Cloud, and other equipment like a Xencelabs tablet and pen.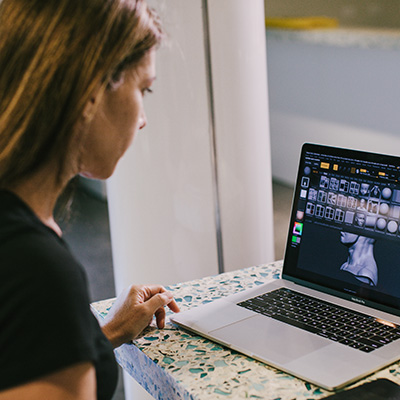 A Great Place for Games
Some of the biggest games in the industry have employed Full Sail alumni to bring their worlds to life through game art, computer animation, and much more. In fact, more than 150 alumni were credited on 2021 Game Award Nominees, from Resident Evil 4 to Deathloop. And in 2021, Halo Infinite credited more than 15 Full Sail grads in high-powered roles like Senior Producer, Senior Narrative Animator, and Live Design Director.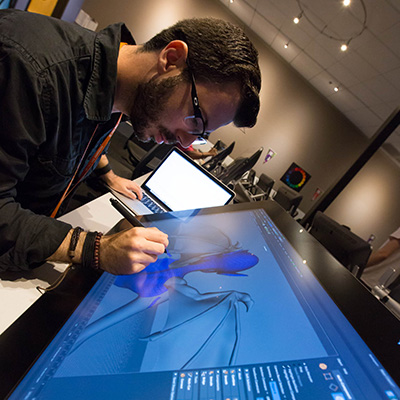 Interested in Art & Design?
Learn more about Full Sail University's creatively driven degree programs here. You can also find information about relevant scholarships for art and design students in the Scholarship Guide.