Ever wonder how students get internships at top entertainment companies?  
So, I just graduated from LACM with a bachelor's in songwriting. #superproud #askformycashapp #giftsaccepted – Something a lot of emerging songwriters think about is "How can I maximize my opportunities as an independent artist?" and LACM gave me several pathways to find those opportunities. 
One of the most valuable assets I received during my last year at LACM was my internship at 411 Music Group. Not only are they an award-winning, woman-owned Sync and Licensing House #careergoals #bossbabes, they really opened my eyes to what my future could look like using my music degree.  
Back up a few steps, to earn a bachelor's degree at LACM, students complete an internship prep program and have connections to trusted internship placements. Before you think, "How am I going to manage all of this?", in addition to networking on my own, LACM vetted potential matches for me while I focused on classes and making music.  
I ended up with a fantastic opportunity at 411 Music Group. Over the course of my last academic quarter, I applied my knowledge of music licensing, intellectual property, publishing, and even made some great friends to add to my industry network. 
Here are 3 more internship stories from the LACM fam that show what opportunities are within reach in LA: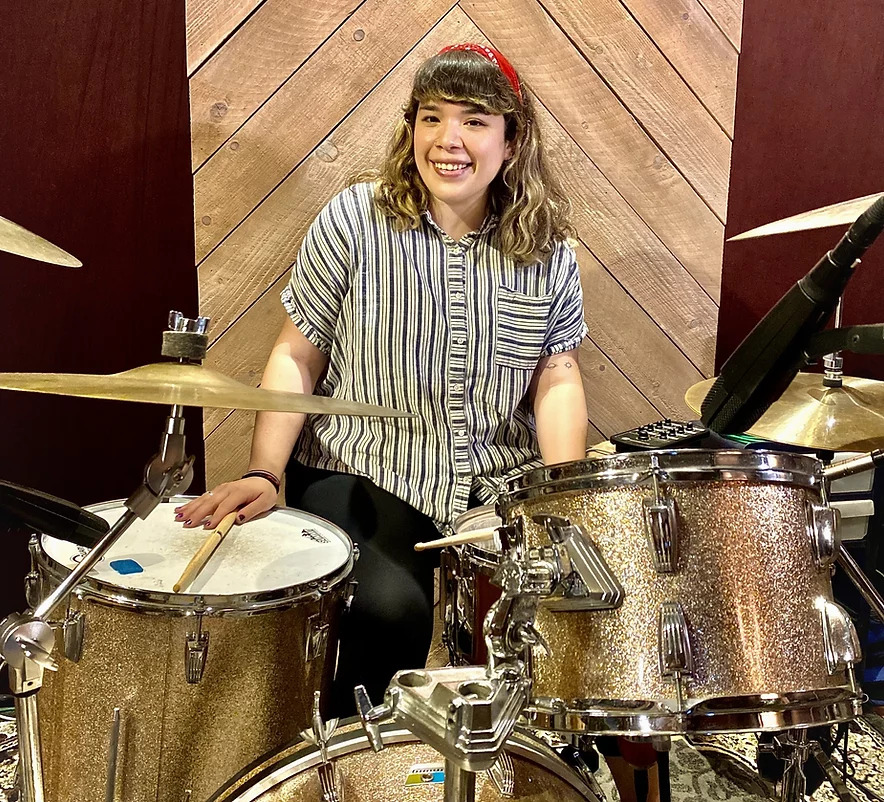 1. RECORDING STUDIO SPOTLIGHT
You don't have to be a business major to land your dream music industry internship.  
In fact, the skills you learn as an instrumentalist at LACM could give you the competitive edge needed to land limited opportunities in a top recording studio. Our performance majors entering the field are "industry chameleons" bringing knowledge of performance, recording, and music business to the table. Shine as an emerging industry member, build your network, and get experience on your resume as a Recording Studio Intern. 
Erika started as an intern at an Alumni-owned company, Summit Studios. They even hired her after graduation! #teamErika 
"I love being a part of the Summit family because I get the opportunity to meet up-and-coming bands and chat with everyone who drops in!" -Erika  
Getting hands on experience and opportunities to make connections while you are a student is instrumental to success outside of the classroom. Check out Erika and her band @thescene.theband 
LACM bachelor's students complete an Internship Prep Course, and get lifetime ACCESS to Resume Coaching, Networking Events, and Career Services. 
We celebrate a 100% internship placement rate for our bachelor's students who are required to take internships, while still providing internship and professional development opportunities to all students at LACM. If you are interested in entering the music industry, we have exclusive access to the network and tools that can help you succeed.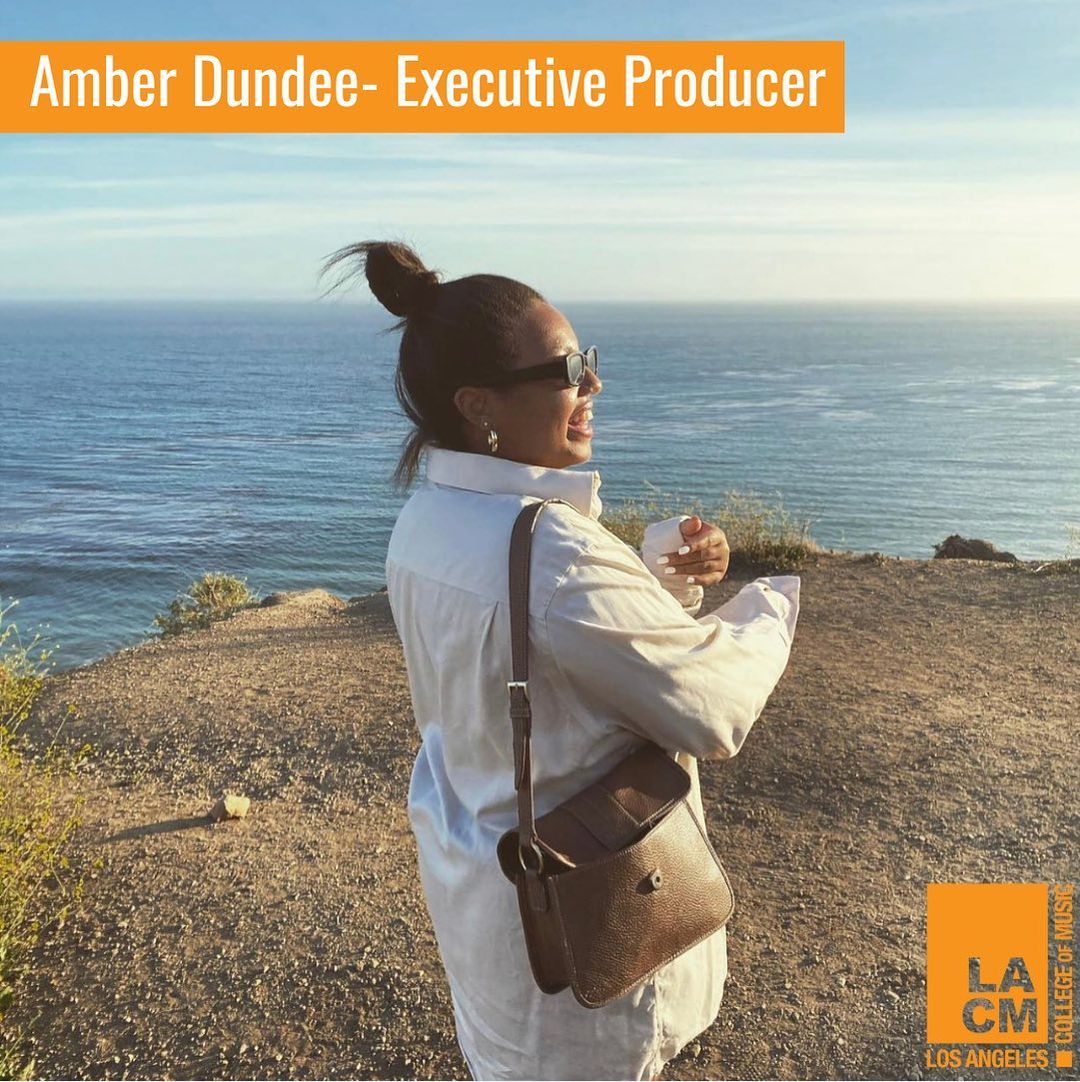 2. ARTIST MANAGEMENT SPOTLIGHT 
Amber Dundee landed an Artist Management internship through a direct referral from LACM faculty. 
In the entertainment business, internship placement can often be influenced by "who you know". While some intern responsibilities may be considered "entry-level", companies hiring for interns want to have confidence in your work ethic, discretion, and overall professionalism. Direct referrals are the best way to ensure that a candidate is a pleasure to work with but also has the credibility to get the job done.  
She graduated from the Music Business department at LACM, and secured industry employment the next week.
Since Graduating, Amber has been managing emerging artists, producing, and tour managing with 3T Entertainment. "I started with 3T Entertainment in 2017 as a production coordinator and moved my way up because I never said no to anything. Now I'm a video Producer!" Amber has had the experience of growing with her artists, as they become signed to record labels and begin touring. She has worked on tour with acts like John Legend, Pink Sweats, and 3T artist, DAYASOUL. 
Amber has even worked with LACM talent during her time with 3T Entertainment. 
LACM grads are intersecting their careers outside of their work on campus. Amber has tour managed with an American Idol finalist, and LACM Grad, Jonny West. She is always keeping an eye out for up-and-coming students to work with on new projects. "I know that I wouldn't be where I am without LACM. We see talent there, and we always want to bring that in." - Amber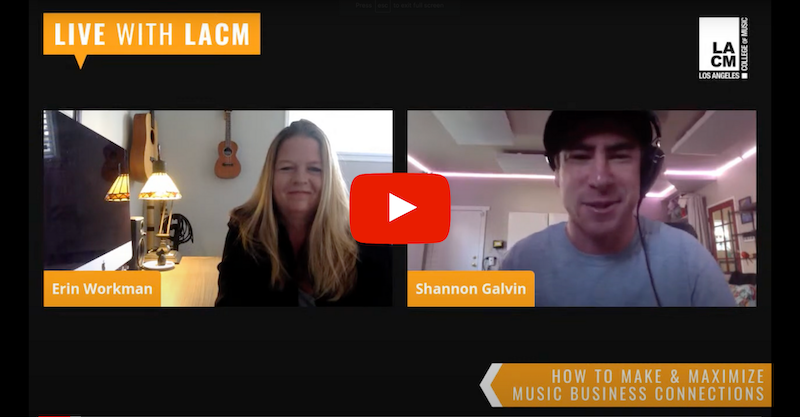 3. MARKETING & CREATIVE SPOTLIGHT
Music Business graduate, Shannon Galvin Secured 5 internships while he was a student at LACM!  
"Nowadays you have to be so self-sufficient, especially starting out.", he explains on LACM's Alumni Panel for Making and Maximizing Music Business Connections, with Executive Vice President and Department Head, Erin Workman.  
Shannon killed it by securing the following industry internships: 
Marketing & Creative Intern, Vydia 

Sales & Marketing Intern, Loma Vista Recordings 

Management & Administrative Intern, Friends at Work 

Global Digital Sales Intern, Ninja Tune 

Artist Management and A&R Intern, indie-pop! 
"Shannon is a prime example of how internships can flourish into new opportunities. He took advantage of masterclasses and on-campus events to build a professional network" Leah Amundson, Manager of Industry Relations at LACM. 
Shannon is continuing to carve his path in the music industry and is now Managing Artists and A&R at Interlude Studios. 
Internships are a vital step to breaking into the music industry. From working with artists and labels, to learning about the world of sync and everything in between, you never know which direction you'll be pulled. LACM makes sure you are ready for whatever is thrown your way.  
Visit us at LACM to learn how our Internships and Career Services can connect you to Music Industry opportunities! Virtual visits, Campus Tours and Open Houses are now available. VISIT US!